The Care Of A Suede Calf Leather
Velvet calf or more commonly known as suede is the part of the leather on the flesh side. This type of skin is very simple to maintain and robust. Obviously, suede calf leather does not require waxing or creaming.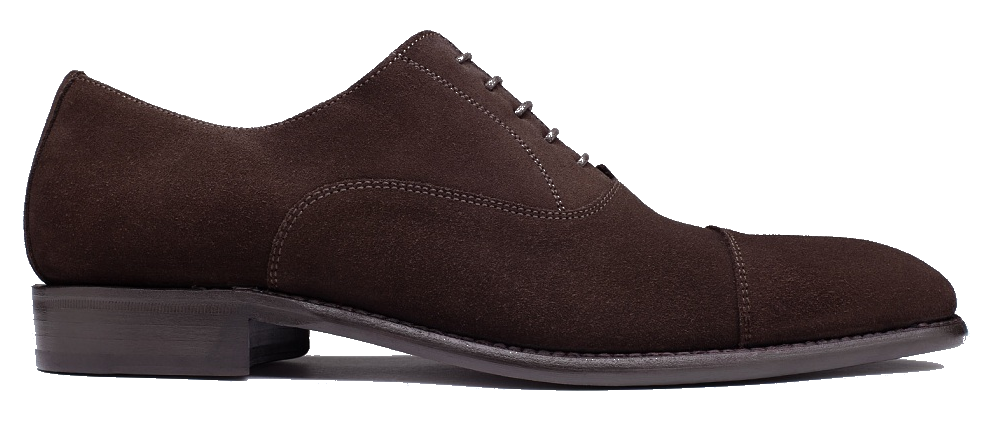 For optimal maintenance of a suede pair, you will need a brass brush and an aerosol waterproofer. In order to maintain your suede calfskin shoes in the best possible way, we invite you to follow the advice below:
PREPARE YOUR SHOES!
First, remove the laces from your shoes. You will be able to access every corner of your pair and this will also avoid getting your laces dirty. Place your shoes under shoe trees. The installation under shoe trees, at this stage, allows you to continue cleaning your shoes in the best conditions. Indeed, your pair will thus regain its original shape and it will be easier to take care of it.
START CLEANING!
As we mentioned earlier, suede calfskin requires occasional maintenance. Remove the accumulated dirt. Rub your calfskin suede shoes vigorously, using a medium brush, in order to extract any dust, dirt or impurity collected during your various wear. Brush the suede calfskin. It is not uncommon that as you wear them, the suede calfskin will smooth, the hairs tightening between them. Using a brass brush, delicately brush the suede calfskin of your shoes to restore volume.

Waterproof and feed the suede. To do this, use a velvet calf aerosol waterproofer. Spray your shoes evenly while standing about six inches from your pair. In addition to protecting your shoes from stains and rain, the waterproofing will nourish the leather and revive the colors of the suede. Be sure to use a waterproofing product the color of your velvet calf. If necessary, use a colorless waterproofing agent. Also, remember to protect your surfaces with newspaper, but also your soles (if they are lighter), the waterproofing can, in some cases, significantly stain them.
LET IT DRY!
Once the waterproofing spray on your pair in suede calfskin, let it sit for between 20 to 30 minutes. Finally, brush your shoes again with the brass brush. It is recommended to maintain a suede calf leather at least once every two months, that is to say, every 10 to 15 ports. This notably takes into account the alternation of your shoes. Indeed, just like a more classic leather shoe, it is strongly recommended to alternate your shoes in suede calf leather so that the leather can rest, breathe and tighten.