Merkmak Shoes have been a well-known name in the formals and outdoor shoe industry for a decade now. Registered in the USA, located in China, we were founded in 2003 with a vision to craft high-quality leather footwear for everyone. Before that, Merkmak was majorly exporting its leather shoes to Russia as a small supplier. Our first hand-stitched Merkmak-branded leather shoe was launched in 2003, which took the entire shoe market by storm. That shoe made the brand 'Merkmak'.
MERKMAK & ADVENTURE
Over the years, the appetite for adventure sports has been on the rise. It is the spirit of adventure that defines Merkmak. A spirit that is willing to stretch the levels of human endurance; a spirit that desires to reach the furthest frontiers;
a spirit that craves to venture into the unknown. Ever since the beginning, Merkmak has successfully brought together the power of the human will and the rewards of discovery.
MERKMAK & LUXURY
We design exquisite handmade leather broques, moccasins, Oxford Shoes, and all major designs of dress & formal shoes. Merkmak stands for luxury and holding our shoes in your hands will make you a firm believer in our quality assurance.
WITH A BRAND VISION
'TO EMPOWER THE SEEKERS EVERYWHERE', Merkmak positions itself as a rugged, outdoor shoe brand, preferred by adventure enthusiasts. At the same time, we position ourselves firmly among luxury footwear enthusiasts and fashion lovers with our luxury leather lines.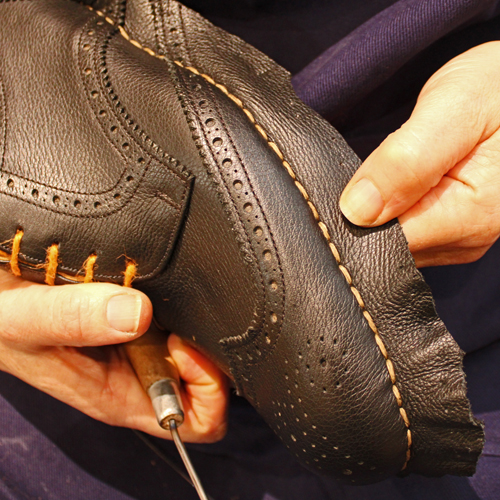 Merkmak offers an extensive line of formal luxury footwear, performance apparel and outdoor gear. Whether it's a lightweight jacket for active pursuits or warm leather boots for the coldest places on earth, we focus on creating truly functional solutions for outdoor and adventure enthusiasts. Whether you're new to outdoor adventure or are a seasoned pro, Merkmak's gear keeps you dry and warm for the hikes, trails and slopes – wherever you go. Once you are done with your adventure, rock your luxury loafers in the evening gala and draw gasps with ease. Merkmak's luxury & dress designs will enchant you in a second.
Now, an internationally recognized brand with retail outlets in countries like China, Hong Kong, Russia, USA, and Singapore, Merkmak began its journey with a single store. At present, Merkmak has over 600 exclusive brand outlets across the world.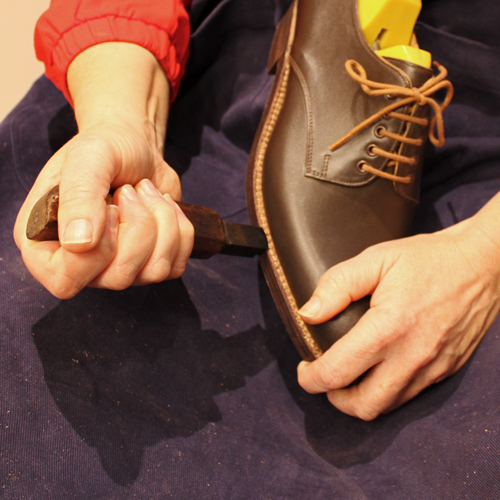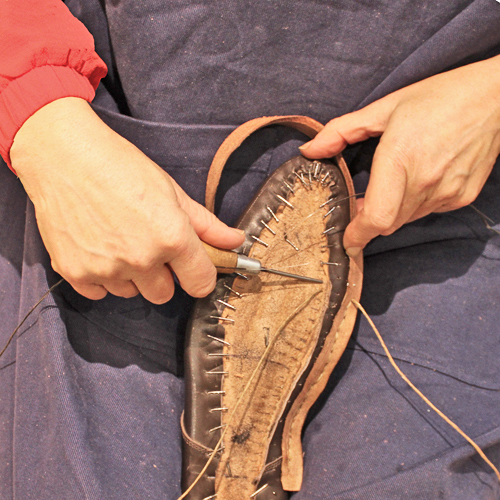 Merkmak has its own integrated manufacturing unit and the products are assembled in seven countries under the guidance of experienced manufacturers and industry experts. Our leather footwear is created by exoert artisans by hand – assisted with the latest technology. This allows Merkmak to test proprietary production techniques and fully develop innovative products. The varied activities are hardcore, and warrant unrivaled protection across different terrains and climates. Merkmak refuses to compromise on looks, quality or performance for any reason and all of its products meet the highest quality standards.
OUTDOOR TECHNOLOGY & INNOVATION
The increasing diversity of outdoor activity requires creative solutions that meet the quest for adventure. That's where Merkmak's expertise comes into picture. It combines activity focused designs and technologically advanced materials available, created in the most innovative and effective manner possible. The raw materials used for shoes including soles are manufactured in-house. Italian machinery is used for tanning and finishing the hand-picked Italian hides. German technology is used to manufacture tough rubber soles. Direct Injection Process (DIP) is used for PU/TPU soles, produced by German giant Desma's advanced machines and robots. This perfect synergy of design, material and construction is the target Merkmak strives for in every product.
HANDMADE LEATHER FOOTWEAR
We are professionals with leather shoes. From formal, party, business, casual, loafers, and so on - we craft leather footwear like artwork. We combined traditional leather shoemaking methods with modern design concepts and new technology and we ended up with exquisite masterpieces. We believe in ``Making things better`` and we strongly hope it shows in our workmanship.
ENVIRONMENT & RESPONSIBILITY
Merkmak has always been in sync with nature and thus uses recycled consumer and industrial waste products for internal operations as well. The products' hangtags and the company's business cards are printed on certified 100% recycled paper. The company upholds its position in the green movement by partnering with many environmentally conscious partners such as Leave No Trace, UNICEF, WWF and many more. Merkmak is focused on energy conservation and the elimination of waste in order to minimize its environmental footprint. In keeping with the brand's eco-conscious philosophy, Woodland came up with a Pro-planet community that focuses on causing minimal harm to the environment through eco-friendly products and stores.
Merkmak maintains an unswerving commitment to sustainable and eco-friendly business practices through innovation and technology. Merkmak shares a passion for luxury and adventure. Hence, the brand mantra 'Let's make things better' is integrated into every product it manufactures and the activities it is associated with.