Glossy or Polido leather (also called "rectified skin"), is a waterproof leather, covered with varnish giving a shiny side to the leather. This type of leather requires very little maintenance. Indeed, this leather no longer having the pores (grain) of standard leather, shoe polish, or any other cleaning product, cannot penetrate the leather. A simple slightly damp soft cloth will be enough to properly maintain your ice shoes.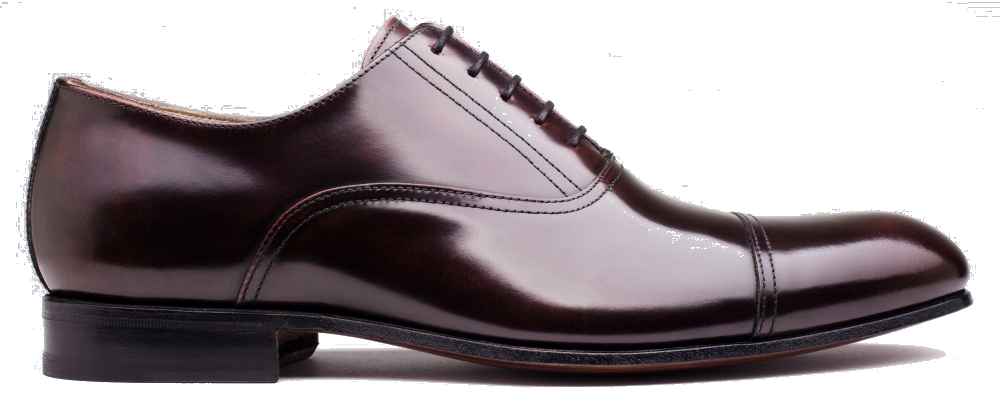 In order to maintain your glazed leather shoes in the best possible way, we invite you to follow the advice below:
PREPARE YOUR SHOES!
First, remove the laces from your shoes. You will be able to access every corner of your pair and this will also avoid getting your laces dirty. Place your shoes under shoe trees. Installation under shoe trees at this stage allows you to continue cleaning your shoes in the best conditions. Indeed, your pair will thus regain its original shape and it will be easier to take care of it.
START CLEANING!
As we mentioned earlier, glazed leather requires very light maintenance and is very different from unglazed leather. Carefully wrap your soft cloth around your index and middle fingers. Make sure the soft cloth on the inside of your fingers is not wrinkled. Add a few drops of water to your cloth, then apply it to your shoe. Warning: it is strongly advised not to apply a polish or cream on your glazed or polido leather. Indeed, it will reduce the shiny effect of the polido and will give a pasty, greasy and non-elegant appearance to your shoe.
MAKE THEM SHINE!
The last step in caring for your glazed leather shoes is to polish them. With an energetic gesture, brush your pair with a polishing glove. In real lambskin, the buffing glove is much softer than a buffing brush. It will allow in particular not to leave traces, or scratches on your pair of shoes, in order to keep them in the best of conditions.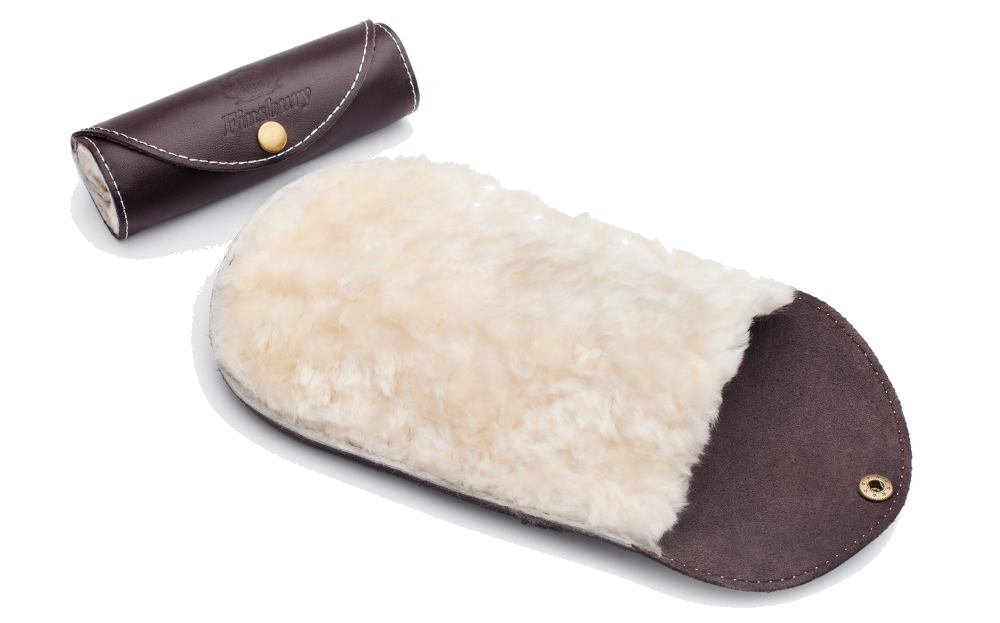 It is recommended to maintain a glazed leather at least once a month, that is to say, every 4 to 5 ports. This notably takes into account the alternation of your shoes. Indeed, just like a more classic leather shoe, it is strongly recommended to alternate your glazed or patent leather shoes so that the leather can rest, breathe and tighten. Although it requires very little maintenance, glazed leather is a fragile but robust leather. For example, it will be difficult to minimize the signs of wear (scratches, marks, crackles). However, since leather is stiffer than full-grain calfskin, the pleats will tend to be reduced. As this type of leather is already shiny, it cannot be glazed on glazed or Polido leathers.